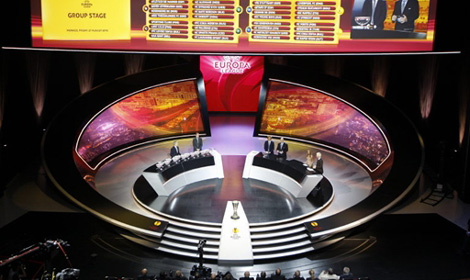 After drawing 1:1 with Juventus, Manchester City secured a first place finish in Group A. This means that Lech Poznan are the second place finishers.  Beacuse Lech Poznan finished second in Group A, they will now be going in to the knock-out phase with having to play winners of Europa League groups as well as the top third placed teams who parachute in to us from the Champions League.
Here are the potential opponents Lech Poznan can draw for the knock-out phase:
Liverpool FC (England)
Paris Saint-Germain (France)
Villarreal CF (Spain)
Ajax Amsterdam (Holland)
FC Twente (Holland)
Bayer Leverkusen (Germany)
VfB Stuttgart (Germany)
FC Porto (Portugal)
Sporting Braga (Portugal)
Sporting CP (Portugal)
CSKA Moscow (Russia)
Spartak Moscow (Russia)
Zenit St. Petersburg (Russia)
Dynamo Kiev (Ukraine)
PSV Eindhoven (Holland)
Metalist Kharkiv (Ukraine)

The drawing will take place tomorrow at 7:00 AM EST. 
Who would you like to see Lech draw? Who don't you want Lech to draw?