The Polish national team will end 2011 with a friendly match against Bosnia and Herzegovina, which will feature Ekstraklasa-based players only.
Many Ekstraklasa players, who deserved a call up, will try to show Frank Smuda their high points and possibly return to the national team for another stint. As many as eight debutants can appera in the match for Poland.
Here is the expected starting lineup against Bosnia and Herzegovina: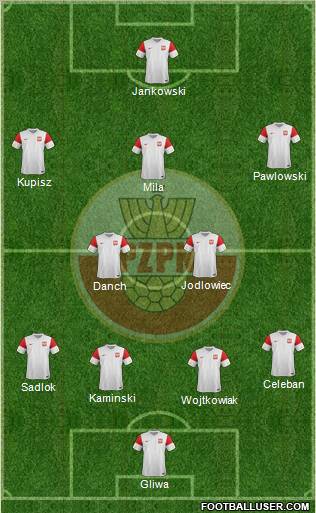 What do you think of the expected lineup?