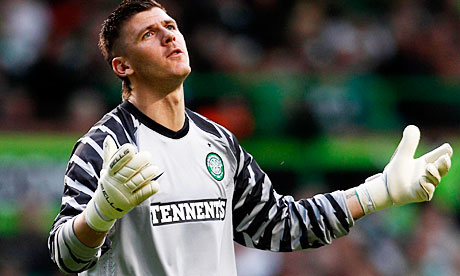 Celtic manager Neil Lennon has confirmed goalkeeper Lukasz Zaluska has been offered a new contract to stay at Celtic.
The 29-year old is currently back-up to Fraser Forster and is believed to be looking for regular first-team football elsewhere. Lennon is waiting for Zaluska to make his decision, but the 40-year old manager has indicated the club are keeping their options open as well.
"We've made him an offer and he is going to let us know but we are always looking to strengthen our squad," said Lennon.
Zaluska has made 31 appearances for Celtic since joining the club from Dundee United in 2009.