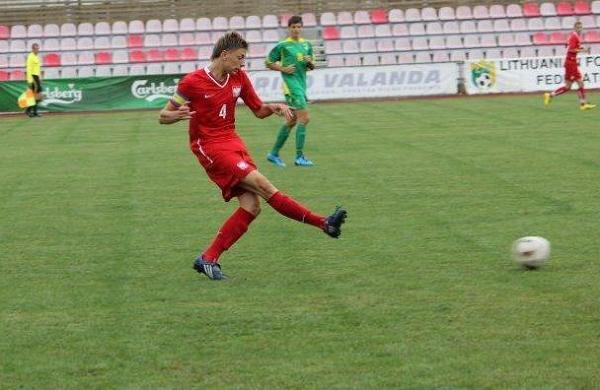 Polish Football Federation main scout Maciej Chorazyk believes 16-year old defender Gracjan Horoszkiewicz will be the next "Polish John Terry".
"He is a player that will sooner than later debut in the German Bundesliga and the Polish national team," believes Chorazyk. "Frank Smuda has already asked about him. He is going to be our Polish hit."
According to Chorazyk, Horoszkiewicz is the best player for the Polish Under-17 national team. The central defender has made more than 30 appearances in the Polish youth systems.
Horoszkiewicz joined Hertha Berlin during the summer and signed a three-year contract. He currenlty plays for the Hertha Berlin U-23 team after starting with the U-19 team.