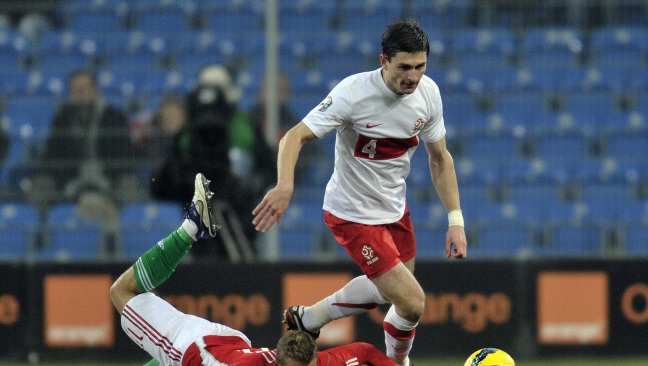 Polish national team defender Marcin Komorowski suffered a knee injury and requires surgery that will keep him out of action for three weeks, according to Terek Grozny's official website.
Komorowski suffered the knee injury during Terek Grozny's 2-0 win over Spartak Nalchik on Friday. Komorowski was forced to leave the game in the 37th minute.
Komorowski has impressed since moving to Terek Grzont during the winter transfer window. He has started and played in all six matches for the Russian side since joining them from Legia Warszawa.
The 27-year old defender has made two appearances for the Polish national team under Frank Smuda.